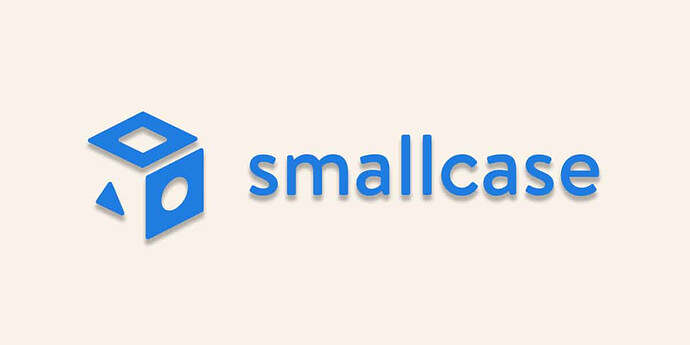 SmallCase is a platform developed by Smallcase Technologies, a Bengaluru-based firm. It provides users with a selection of stocks based on a specific theme or concept. Unlike a mutual fund, it does not own any equities for an investor. Rather, the stocks are held in the investor's Demat account.
Dividend income is also deposited directly into the investor's account.
Only the portfolio is available from Smallcase. Zerodha, HDFC Securities, Axis Direct, Edelweiss, and 5paisa are among the company's broker partners. While many brokers offer the option of investing in a stock basket, this is the first time a platform dedicated to basket investing has been created.
Best smallcase would totally depend on what your goal is. If your goal is to beat the market returns, you'll find a fit. If it is to receive high returns but not too high which also requires you to take high risk, then you'll fit a fit. Even low return, low risk options are available. As per goals, sectors, timelines, etc. smallcases are easy and quick to invest in for everyone.
The tricky part is knowing which one is best for you. I can resolve by providing a recommendations in each category. You can download the app and check out for yourself as well.
High risk, high returns – AlphaQuest by Tarrakki. This is a long-term investment strategy portfolio which invests in multi-cap stocks to provide a well-rounded investment portfolio.
Moderate risk, moderate return – High Quality Right Price by Green Portfolio. Invests in companies which have medium volatility.
Low risk, low returns – Low Risk – Smart Beta by Windmill Capital. It follows an almost passive investing strategy which generate inflation beating returns.
These smallcases are great for each investor type in my view. However, please do your own research and consult with advisors before investing.
Website: https://www.smallcase.com/