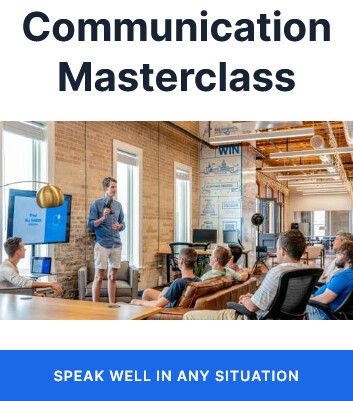 Think School Communication Masterclass
Want to learn how to speak confidently in any situation?
ACTION ORIENTED
Crisply curated to make you complete guided tasks and learning on the way.
SELF PACED
Start and pause as per your convenience. Haste is waste, take your time.
PRACTICE & FEEDBACK
With exclusive access to our private community, get real-time feedback.
Sales Page: https://communication.thethinkschool.com/