Swing Trading Masterclass – Basic to Advance (Hindi)
Learn how to trade in the real market with proper technical analysis. Understand how the market works and how we should approach the market with the right mindset.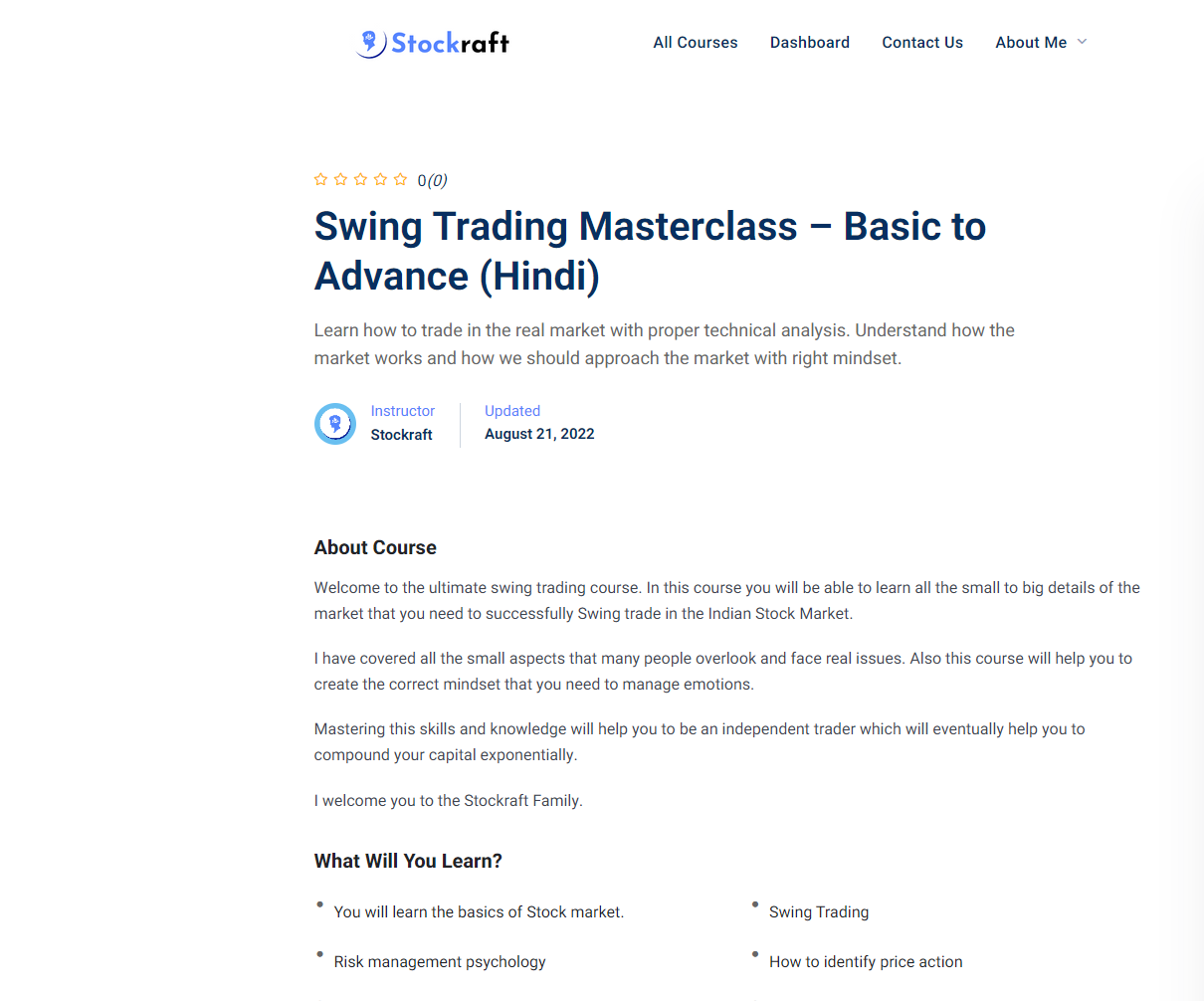 About Course
Welcome to the ultimate swing trading course. In this course, you will be able to learn all the small to big details of the market that you need to successfully Swing trade in the Indian Stock Market.
I have covered all the small aspects that many people overlook and face as real issues. Also, this course will help you to create the correct mindset that you need to manage emotions.
Mastering these skills and knowledge will help you to be an independent trader which will eventually help you to compound your capital exponentially.
I welcome you to the Stockraft Family.
What Will You Learn?
You will learn the basics of the Stock market.
Swing Trading
Risk management psychology
How to identify price action
Advanced Technical Analysis
Basics of Options
Material Includes
10 hours of on-demand video
6 Months of access
10 Trading Books
Our Breakout Scanner
My Watchlist
Telegram Community
Certificate of Completion
Requirements
No prior knowledge is required or assumed
Audience
Anyone who wants to start their journey in the stock market
Anyone who wants to Learn Technical analysis
From Beginner to Intermediate Trader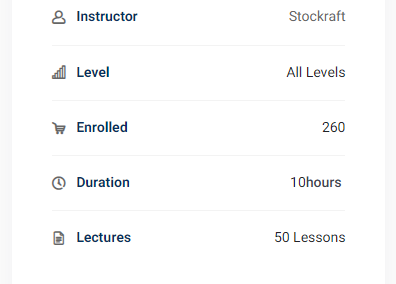 Sales Page - Swing Trading Masterclass – Basic to Advance (Hindi) | Stockraft