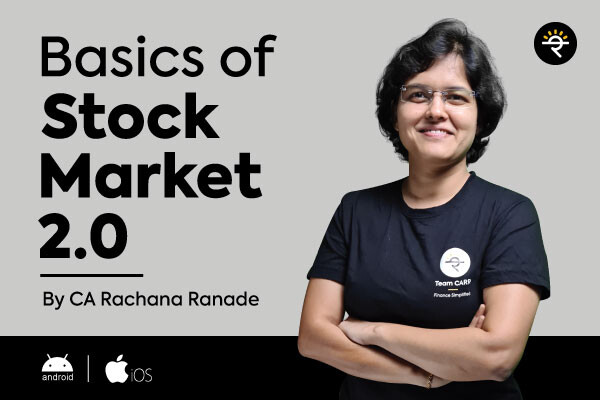 REQUEST: Does anybody have this course, Please share it with us if you have access to it.
I am sure you might have come across jargons like NIFTY, SENSEX, MCap, Short selling, IPO and so many more. These concepts seem scary but are actually very easy to understand if they are taught in a practical manner with loads of examples. This course contains 60+ concepts that are helpful for beginners and it is also useful for learners from a non-finance background.
Busting the myths about the Stock market
How to analyse an IPO?
How to use Money Control?
BSE vs NSE
Types of Orders
Short Selling
Circuit filters
Contract note practical
Market Capitalisation
Nifty Composition & Calculation
Pledging of Shares
World Indices
Impact of Elections, War & other Global events on Stock Market
Basics of Fundamental Analysis
Basics of Technical Analysis
How should I start investing?
This will be a recording of an in-class session. So, you will surely get a feel of learning in a lively environment in spite of learning online!
Additional Benefits:
Along with the precise knowledge, you will get the following benefits.
Certificate (For certification, it is mandatory to complete the course and secure 60% Marks in the MCQ test)

Email/ WhatsApp support to clear your doubts.
Instructor Information:
CA Rachana Ranade "Naam to suna hi hoga :D"
CA Rachana is one of the top finance educators in India with 13 years of experience in teaching stock market, personal finance, and auditing in funny and lucid language. Teaching concepts regarding the stock market to non-finance students is her speciality. Rachana has simplified financial knowledge and has an enviable 3.5M followers on YouTube and 1,56,000 active learners on her website.