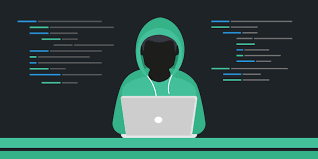 Cost = $10000+
Requirements: A clear Mindset
Most Important 1 - 4
= Important
Don't skip anything, Everything is in order
and download the courses in small parts in order
Step - 1
Tryhackme: Beginner Level
Link - TryHackMe | Hacktivities
Pre Security only -
Cyber Security
How The WebWorks
Windows Fundamentals
Step - 2
Networking - Networking is the most important thing in this field. You should know how the internet works, Wifi, IPV4, IPV6, Modem & Routers, TCPIP
TOTAL CompTIA A+ Certification (220-1002):
Mega Link - 14.14 GB folder on MEGA
Step - 3
CompTIA Network+ Cert. (N10-007) The Total Course part:
Mega Link - 24.98 GB folder on MEGA
Step - 4
Linux Essentials For Hackers:
Mega Link - 568.96 MB folder on MEGA
oR
Linux Fundamentals (only if you have much time)
Mega Link - 9.05 GB folder on MEGA
Step - 5:
Programming Languages
C/C++ - (don't need to do both … only 1 of these)
[C++ recommend because it can be used for other purposes also and its has OOPs also]C++ Programming For Beginners- From Beginner to Beyond
Mega Link - 7.56 GB folder on MEGA Programming For Beginners - Master the C Language
Mega Link - 3.78 GB folder on MEGA
NOTE - First learn C/c++ Language before start hacking. You can learn other languages while learning hacking at the same time/day.
Python courses are given at the bottom (you can do python now or after learning Basic ethical hacking.
SQL - Sql is one of the important languages in this field because there are many attacks. If we have good knowledge about SQL we can exploit databases with more ease.The Ultimate MySQL Bootcamp Go from SQL Beginner to Expert:
Mega Link - 2.32 GB folder on MEGA
The next one is Javascript-Javascript for Pentesters 1:Mega Link - 1.32 GB folder on MEGA for Pentesters 2:Mega Link - 1.47 GB folder on MEGA
Step - 6
Start Learn Hacking now (courses are arranged in order)
You can learn More Languages these are optional but you can try. These will improve your skills.
Do not give more time to these languages (Important are C, Python, SQL, js)
Step - 7
Practice your skills here:
Portswigger:(Try to solve all the labs without solutions)
Link - https://portswigger.net/web-security/all-labs
Pentesterlab: Solve all the free labs(want to gain more knowledge, paid is the best option)
https://pentesterlab.com/exercises
Ctfchallenge:
https://ctfchallenge.com/
Over the wire: Best for to understand and to learn more advanced Linux
https://overthewire.org/wargames/
Tryhackme: Try to solve the free labs
Post - thecyberworld
Post/content Update by - xa (Hacksnation.com)
Cyber Security, Pentesting & Challenges Resources
Disclaimer
This content has been shared under Educational And Non-Profit Purposes Only.
No Copyright Infringement Intended, All Rights Reserved to the Actual Owner.