Download Torrent Files Directly to MEGA Cloud in 3 Steps
After choosing the right tool, the next steps are much simpler. You can download torrent files to MEGA in just three steps.
Step 1. Sign Up. Visit MultCloud and create a free account. You need to enter your preferred email, username, and password. Then click "Create Account" .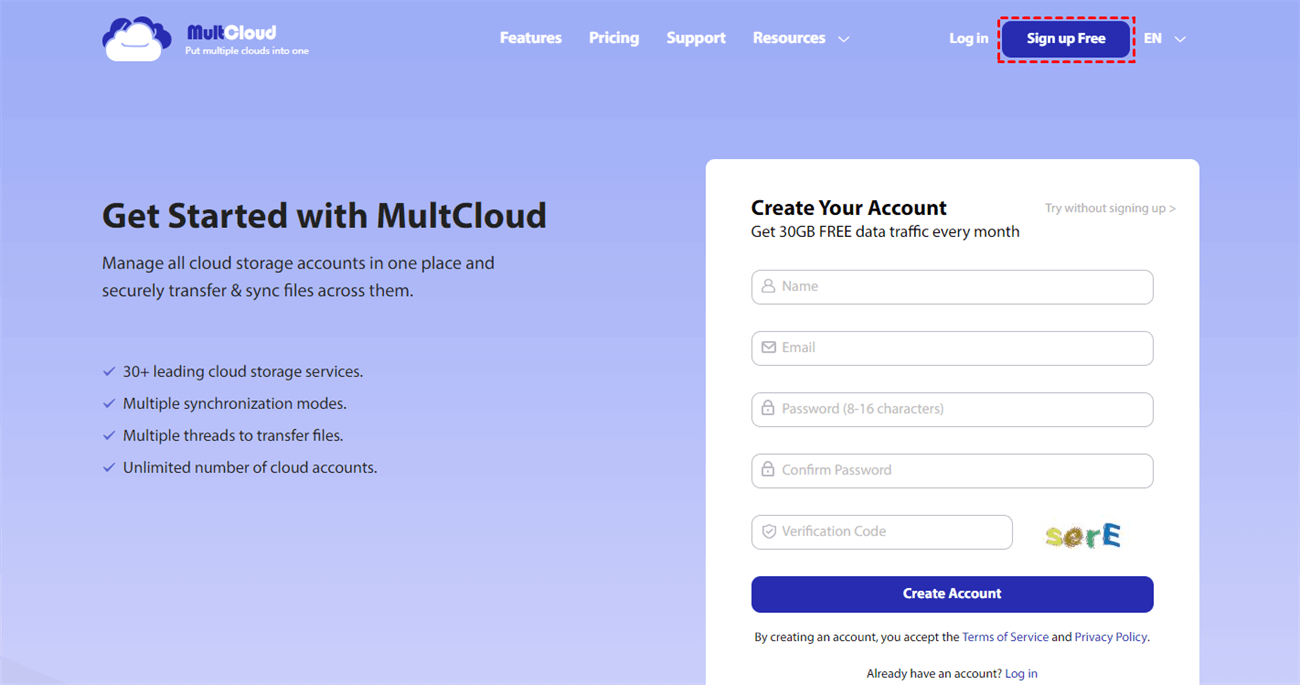 Sign Up
Note: If you select "Try without signing up" to register a temporary account, you'd better remember your temporary account and password to facilitate the next login.
Step 2. Add MEGA Account to MultCloud. Fill in the MEGA email and password information as required, and follow the instructions to grant MultCloud access to the account you are connecting to. Then click the "Add MEGA" button to go to the next step.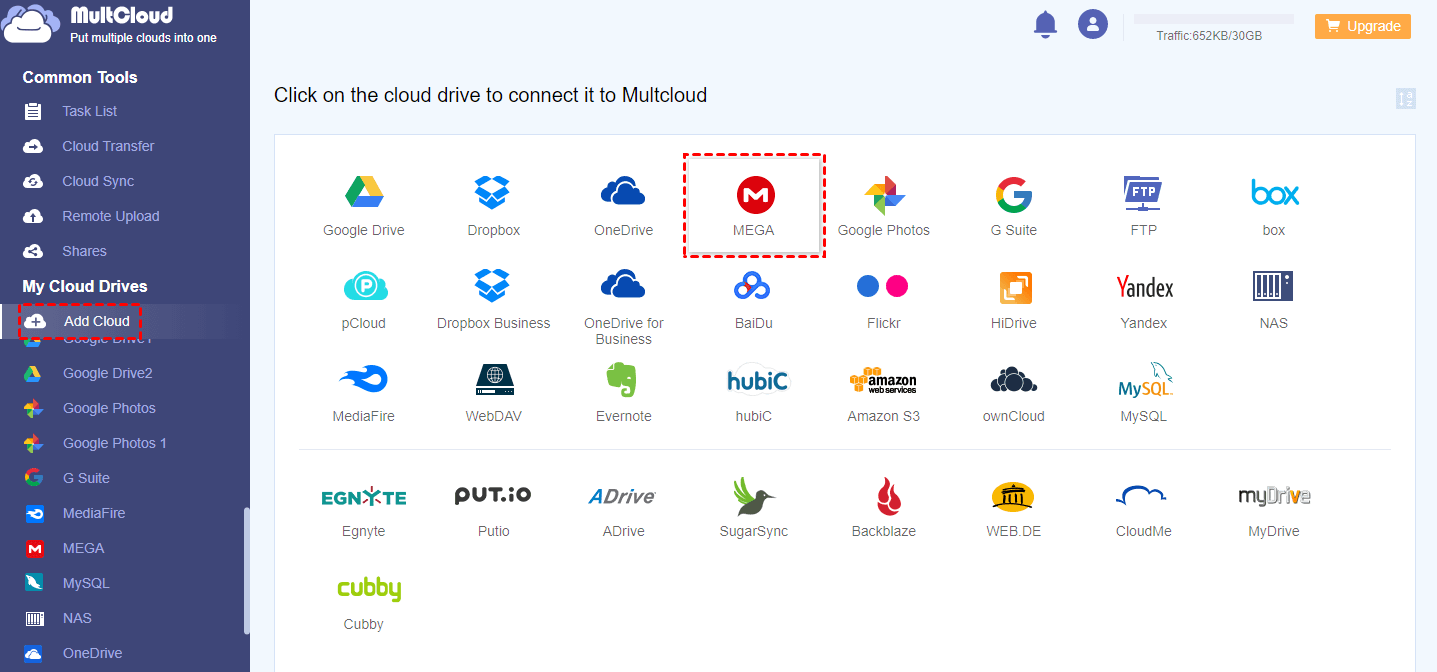 Add MEGA
Notes: For the same cloud drive provider, there is no limit to the number of cloud drives to be added.
Step 3. Directly Upload Torrent Files to MEGA Cloud. Click the "Remote Upload" from the left side of the interface, then click the "Create Task" button. From the pop-up window, choose MEGA to save the files, and click the "Add Torrent" to select the torrent files you have downloaded on your local devices. Then hit the "Save to Cloud" .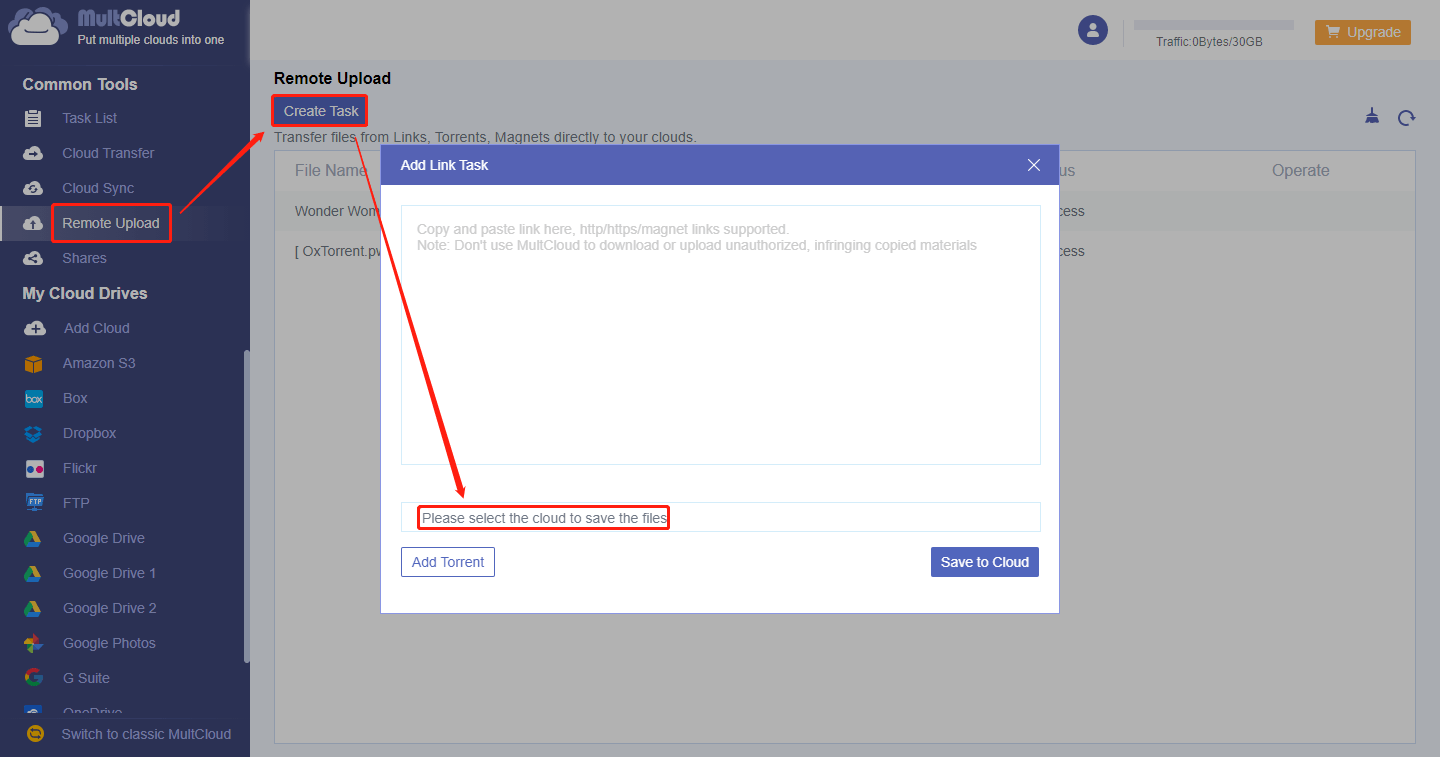 Remote Upload Option
After parsing the torrent file successfully, select the files you want to download, and finally, click the "Download" button to complete this task.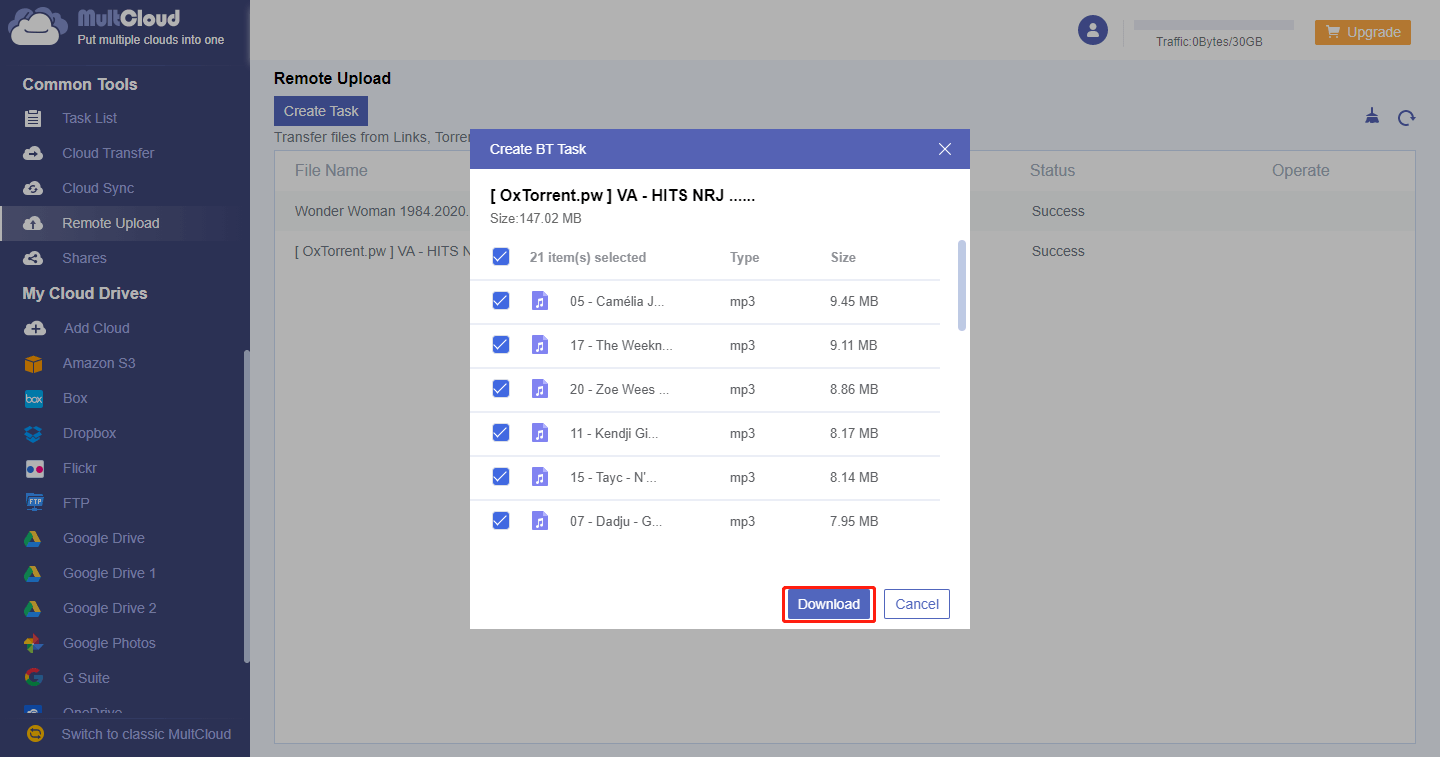 Choose Files to Download
With the above three steps, you can transfer torrent files to MEGA cloud effortlessly. In the "Remote Upload" function, the need for downloading using a third-party downloader is eliminated, and you don't need to upload files to the cloud. Thanks to this tool, torrent download has become so easy.
Also, some users may feel that the 15GB storage space provided by MEGA is not enough to store a lot of files. If this happens, you can register Google Drive and Box accounts separately, and then add them to MultCloud. You can get 15GB and 10GB of free storage space provided by Google Drive and Box respectively, plus 15GB of MEGA, and your total storage space can be as much as 40GB. It is awesome for you!