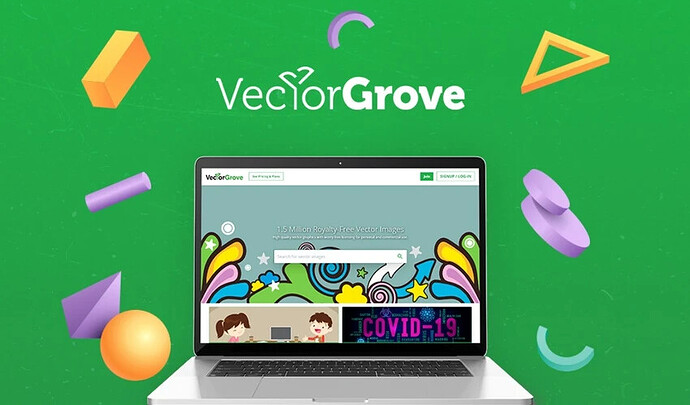 Empower your creativity with millions of royalty-free vectors and graphics
You've got amazing ideas, but it's hard to bring them to life with limited assets to choose from. ( "According to this image site, the only holidays are Christmas, Labor Day, and tree." )
And you can't afford to spend hours scouring the Internet for quality, commercial-use graphics that won't break the bank.
You need an easy way to access millions of royalty-free vector graphics, infographics, icons, templates, and more—all without putting a hole in your wallet.
Introducing VectorGrove.
With VectorGrove, you get access to the entire collection for life, which includes over 500,000 royalty-free vector images and any other files covering the standard license.
To find the creative assets you're looking for, just type a keyword or phrase into the search bar and scroll through the relevant images until you find "the one."
And because there are tens of thousands of new vectors added every week, your graphics will always be fresh.
Plus, you can narrow down your search for the perfect image using advanced search filters , which help you find the right image for your project in minutes.
Filter vector graphics by orientation or color to make sure the images are exactly what you need to create your dream project.
You can also search by text space, allowing you to find vector graphics with the appropriate space for the text you'd like to add.