STEP 1 Download this chrome extension: Cookie-Editor
Step 2. Open website
Step 3. click on cookies editor icon
Step 4. select delete all button
Step 5. select the import option
Step 6. Paste cookies and click on import.
Please Nerver Logout. If possible then do it on chrome incognito tab.
Delete the old cookies first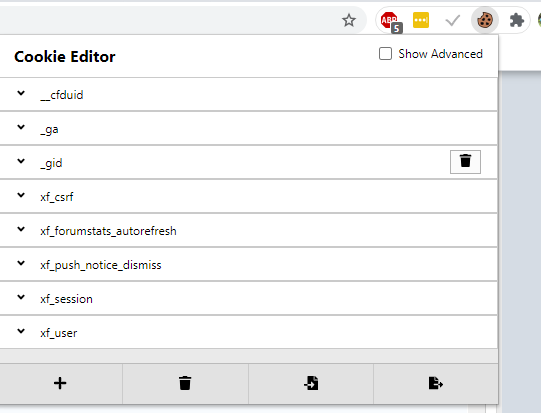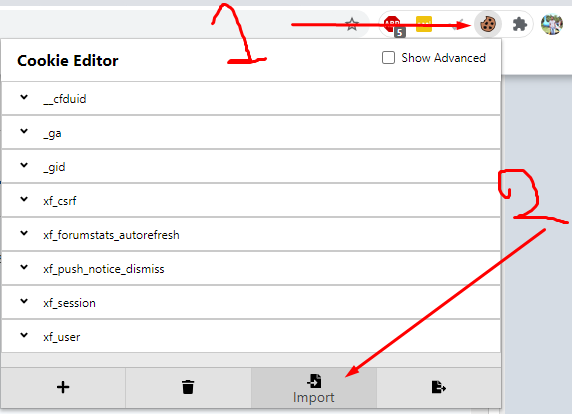 WORDAI COOKIES
[
    {
        "domain": ".wordai.com",
        "expirationDate": 1781160559,
        "hostOnly": false,
        "httpOnly": false,
        "name": "km_ai",
        "path": "/",
        "sameSite": null,
        "secure": false,
        "session": false,
        "storeId": null,
        "value": "D1HZRPHBiSjbq6OVcdDZjlJYeGQ%3D"
    },
    {
        "domain": ".wordai.com",
        "hostOnly": false,
        "httpOnly": false,
        "name": "kvcd",
        "path": "/",
        "sameSite": null,
        "secure": false,
        "session": true,
        "storeId": null,
        "value": "1623480583469"
    },
    {
        "domain": "wordai.com",
        "expirationDate": 1709880567.681931,
        "hostOnly": true,
        "httpOnly": false,
        "name": "new",
        "path": "/",
        "sameSite": null,
        "secure": false,
        "session": false,
        "storeId": null,
        "value": "verified"
    },
    {
        "domain": ".wordai.com",
        "expirationDate": 1781160583,
        "hostOnly": false,
        "httpOnly": false,
        "name": "km_ni",
        "path": "/",
        "sameSite": null,
        "secure": false,
        "session": false,
        "storeId": null,
        "value": "cedek73708%40beydent.com"
    },
    {
        "domain": "wordai.com",
        "expirationDate": 1655016581.277861,
        "hostOnly": true,
        "httpOnly": false,
        "name": "user_real_name",
        "path": "/",
        "sameSite": null,
        "secure": false,
        "session": false,
        "storeId": null,
        "value": "+"
    },
    {
        "domain": "wordai.com",
        "expirationDate": 1655016581.27787,
        "hostOnly": true,
        "httpOnly": false,
        "name": "user_role",
        "path": "/",
        "sameSite": null,
        "secure": false,
        "session": false,
        "storeId": null,
        "value": "0"
    },
    {
        "domain": ".wordai.com",
        "expirationDate": 1639248567,
        "hostOnly": false,
        "httpOnly": false,
        "name": "__utmz",
        "path": "/",
        "sameSite": null,
        "secure": false,
        "session": false,
        "storeId": null,
        "value": "222526621.1623480558.1.1.utmcsr=(direct)|utmccn=(direct)|utmcmd=(none)"
    },
    {
        "domain": "wordai.com",
        "expirationDate": 1625294957.486943,
        "hostOnly": true,
        "httpOnly": false,
        "name": "spt-wai-018",
        "path": "/users",
        "sameSite": null,
        "secure": false,
        "session": false,
        "storeId": null,
        "value": "0"
    },
    {
        "domain": ".wordai.com",
        "expirationDate": 1655038182,
        "hostOnly": false,
        "httpOnly": false,
        "name": "__adroll_fpc",
        "path": "/",
        "sameSite": "lax",
        "secure": false,
        "session": false,
        "storeId": null,
        "value": "3735c6727339cfb32538b13a8b5cc27c-1623480558948"
    },
    {
        "domain": ".wordai.com",
        "expirationDate": 1655016583,
        "hostOnly": false,
        "httpOnly": false,
        "name": "__ar_v4",
        "path": "/",
        "sameSite": "lax",
        "secure": false,
        "session": false,
        "storeId": null,
        "value": "XZKOSCTQYNAN7GPG77G4CP%3A20210612%3A3%7CR66JUCUFRZCG5AJHMQEGA4%3A20210612%3A3%7CKADNOU2AURG7HNUPOYHPUW%3A20210612%3A3"
    },
    {
        "domain": ".wordai.com",
        "expirationDate": 1686552567,
        "hostOnly": false,
        "httpOnly": false,
        "name": "__utma",
        "path": "/",
        "sameSite": null,
        "secure": false,
        "session": false,
        "storeId": null,
        "value": "222526621.713195809.1623480558.1623480558.1623480558.1"
    },
    {
        "domain": ".wordai.com",
        "expirationDate": 1623482367,
        "hostOnly": false,
        "httpOnly": false,
        "name": "__utmb",
        "path": "/",
        "sameSite": null,
        "secure": false,
        "session": false,
        "storeId": null,
        "value": "222526621.0.10.1623480558"
    },
    {
        "domain": ".wordai.com",
        "hostOnly": false,
        "httpOnly": false,
        "name": "__utmc",
        "path": "/",
        "sameSite": null,
        "secure": false,
        "session": true,
        "storeId": null,
        "value": "222526621"
    },
    {
        "domain": ".wordai.com",
        "expirationDate": 1623481158.134008,
        "hostOnly": false,
        "httpOnly": false,
        "name": "_first_pageview",
        "path": "/",
        "sameSite": null,
        "secure": false,
        "session": false,
        "storeId": null,
        "value": "1"
    },
    {
        "domain": ".wordai.com",
        "expirationDate": 1655016558.468908,
        "hostOnly": false,
        "httpOnly": false,
        "name": "_jsuid",
        "path": "/",
        "sameSite": null,
        "secure": false,
        "session": false,
        "storeId": null,
        "value": "4204295910"
    },
    {
        "domain": "wordai.com",
        "expirationDate": 1623739757.849159,
        "hostOnly": true,
        "httpOnly": false,
        "name": "ip",
        "path": "/",
        "sameSite": null,
        "secure": false,
        "session": false,
        "storeId": null,
        "value": "103.225.58.242"
    },
    {
        "domain": ".wordai.com",
        "expirationDate": 1781160583,
        "hostOnly": false,
        "httpOnly": false,
        "name": "km_lv",
        "path": "/",
        "sameSite": null,
        "secure": false,
        "session": false,
        "storeId": null,
        "value": "1623480583"
    },
    {
        "domain": ".wordai.com",
        "expirationDate": 1623482383,
        "hostOnly": false,
        "httpOnly": false,
        "name": "km_vs",
        "path": "/",
        "sameSite": null,
        "secure": false,
        "session": false,
        "storeId": null,
        "value": "1"
    },
    {
        "domain": "wordai.com",
        "expirationDate": 1655016581.27785,
        "hostOnly": true,
        "httpOnly": false,
        "name": "password",
        "path": "/",
        "sameSite": null,
        "secure": false,
        "session": false,
        "storeId": null,
        "value": "%242y%2410%245.G1AujkTdMOTssdsYqrW.u6L55HTfwb8u.yx2087zOR8UsGFRxCa"
    },
    {
        "domain": "wordai.com",
        "expirationDate": 1655016581.277839,
        "hostOnly": true,
        "httpOnly": false,
        "name": "username",
        "path": "/",
        "sameSite": null,
        "secure": false,
        "session": false,
        "storeId": null,
        "value": "cedek73708%40beydent.com"
    },
    {
        "domain": "wordai.com",
        "expirationDate": 1623739781.671314,
        "hostOnly": true,
        "httpOnly": false,
        "name": "wip",
        "path": "/users",
        "sameSite": null,
        "secure": false,
        "session": false,
        "storeId": null,
        "value": "Cb5Cv4plYrG7LiY3pcs55p3B7Pf4lQsJ5ZE8TGcKhGU%3D"
    }
]

Note: Let me know in the comment if it does not work, I will update ASAP