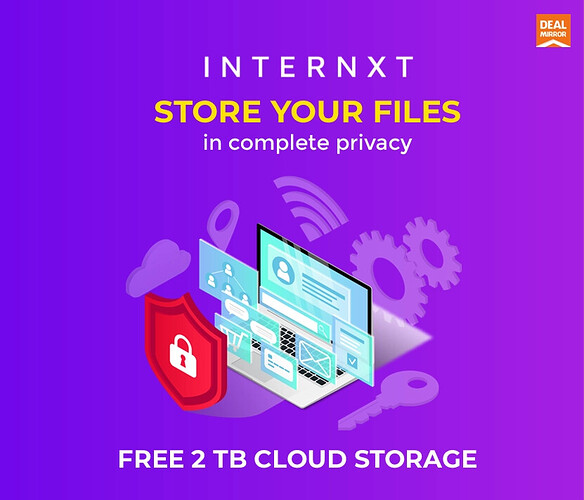 Get 2 TB Storage
Hurry Up !! Grab this Deal
Internxt Drive is a zero-knowledge file storage service that's based on absolute privacy and uncompromising security.
What you get in this deal
* 2 TB Storage
* 1 Year Plan
* Privacy Focused
* End-to-end encryption
* Uncompromising Security
* Access Anywhere
How to redeem your code
Step: 1- The coupon's name is DealMirror
Step: 2- You need to go to internxt website and register for free.
Step: 3- Go to Storage and upgrade the plan for 2TB a year
Step: 4- Then you insert the coupon to receive the 100% discount and upgrade it for free.