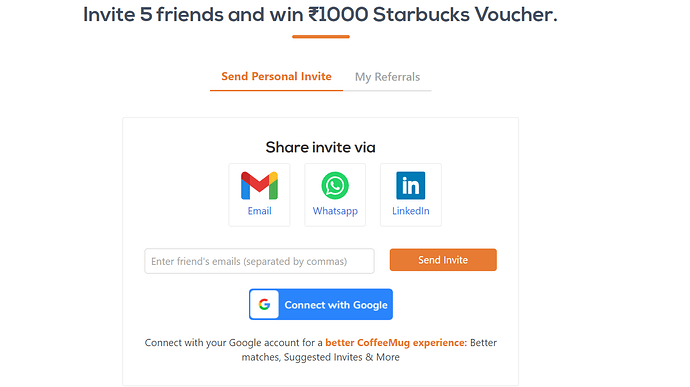 Share your personal CoffeeMug invite link with your friends & colleagues

Ask them to click on the link and activate their Free CoffeeMug membership

Once 5 of your referrals join CoffeeMug, earn a ₹1000 Starbucks Voucher.
You can invite any of your colleagues, friends, or professional connections. CoffeeMug is a business networking platform, so please only invite those whon you believe can benefit from better professional networking.