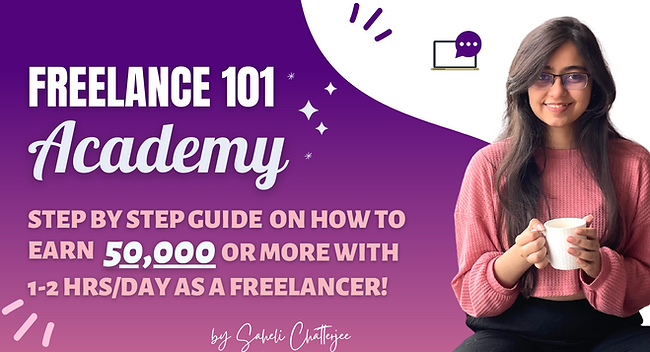 Freelance 101 Academy is for you if:
• You're ambitous and want to learn how to make money with your skills by working online with clients across the globe - but you have no idea where to start!
​
• You want to make 50K-1LacINR +/ month working part-time or full-time as a freelancer and need guidance on how to do it.
​
• You have basic English skills.
​
• You want to start your career as a Freelancer in Service-Based Niches like Content Writing, Copywriting, Graphic Designing, Web Designing, Social Media Marketing, Digital Marketing, Virtual Assistance, Sales Funnels, and Consulting.
​​
• You want to learn practical strategies How to get Well-Paying Clients who value your skills and not just theoretical BS.
​
• You want to be your own Boss- choose your clients and grow professionally on your own terms.​
Course Link: Freelance Academy CW – Google Drive