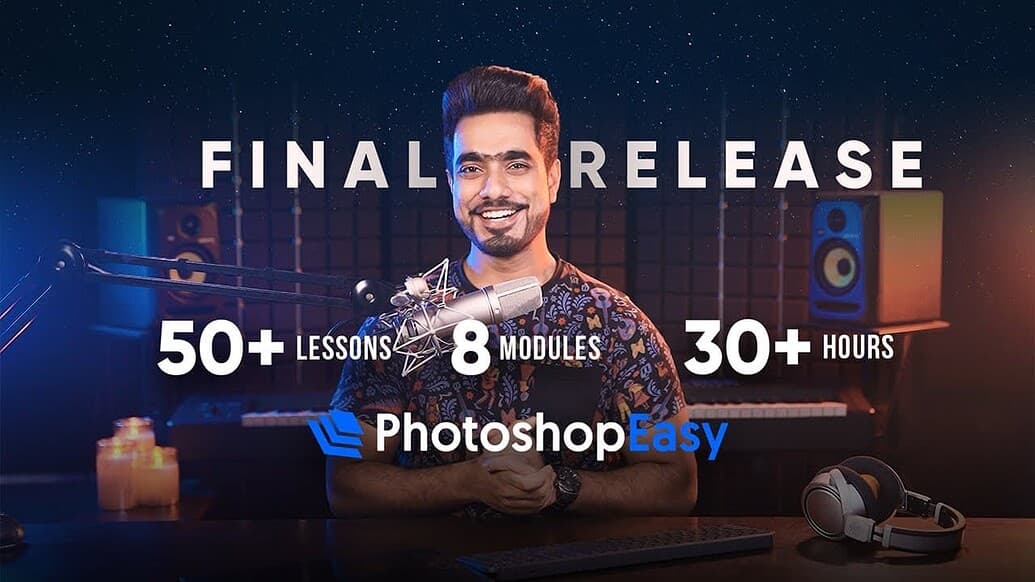 The Ultimate Online Photoshop Course
Learn to Master Photoshop, Take Your Images to the Next Level, and Develop Your Workflow From Start to Finish
Join Photoshop Easy to revolutionize the way you work within Photoshop and take your creativity to new heights.
Photoshop Easy gives you the necessary direction needed to build the best Photoshop practices and workflow
We will not focus on memorizing steps, settings, or values. Instead, we will cover everything you need to know so that you become a master in Photoshop and achieve whatever result you desire by creating your own steps and techniques
Here's why Photoshop Easy is the Ultimate Online Adobe Photoshop Course:
You will learn true skills and effective concepts that will make you create your own personalized path to mastering Photoshop.
You will be on the right track as you learn Photoshop from a strategically structured path where as you progress, the more familiar you get in the Photoshop world without having to look back.
Start with a strong foundation in Photoshop and enjoy a path that takes you towards your personal artistic independece where you are able to translate your ideas into breathtaking images using Photoshop on your own!
You will have direct access to Photoshop Experts who are there to help you 24 hours a day, with anything and everything about this course. Anytime you face a challenge or have questions, our Photoshop live chat support is at your rescue!
You already have experience using Photoshop and you would like to sharpen your skills and learn new techniques and strategies to work with the highest efficiency, speed up your workflow, and achieve exceptional results.
This is not an Owner's Manual that is full of theory and absolutely monotonous. Instead, we will learn by playing, having fun, and learning the "why" behind each concept.
The Photoshop Easy Course is geared more towards beginners and intermediates, but even benefits weathered professionals who want to improve their skills and take their work to the next level. You can let us guide you through everything you need to suceed with Photoshop in the right order.
If you want:
1. To develop your workflow
2. Save time, energy, and frustration
3. Take your creativity to new heights
4. Increase your skill level, whether you're novice or professional
https://drive.google.com/drive/folders/18cnpY50kGI80I_8O27jGJ7UyNbrB38Ra
https://drive.google.com/uc?id=1qfpxBgyOxDOnQguB88DCQVZJmwql2rOb&export=download