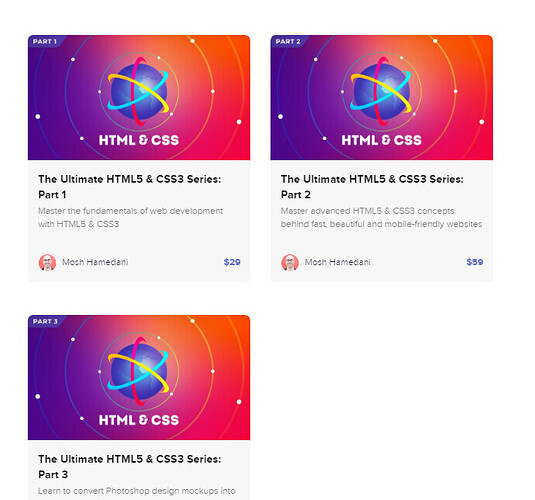 Complete HTML5/CSS3 Course from Zero to Hero
Have you always wanted to learn web development but didn't know where to start? Tired of lengthy, boring and outdated courses? This course is for you.
A fun, comprehensive and beginner-friendly course that teaches you all the skills you need to build professional-quality websites with HTML5 and CSS3.
Say goodbye to long, boring, repetitive courses with outdated content that spend too much time on the basics. This is the only HTML5/CSS3 you'll ever need!
The first part teaches you the fundamentals, the second part explores advanced concepts and the third part puts everything together to build and deploy a real website. You'll start with a Photoshop design mockup and finish with a live website.
Whether you're an absolute beginner wanting to learn web development from scratch, or you know a bit of HTML5/CSS3 and need a refresher course to fill the gaps, this course will help you achieve your goals.