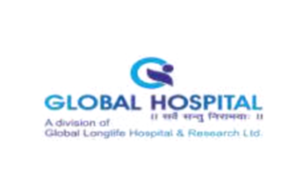 Global Hospital IPO description
– Global Hospital was originally incorporated as "Global Long-life Hospital and Research Private Limited" as a private limited company.
The Hospital provides following services to all irrespective of caste, creed or economic status like medical, surgical and other services like Dialysis, health packages etc.
It is known as a Multi Specialty Tertiary Care Hospital of Gujarat with 110 beds well equipped for Medical & Surgical Specialties. As on 31 December 2021 apart from the 11 full time consultants, it has team of more than 30 experienced doctors. Its staff strength also comprises 37 nursing staff and more than 50 paramedical, corporate and support staff and pharmacists as on 31 December 2021.
There are 24×7 comprehensive diagnostic laboratory services offering various pathological investigations from basic tests to critical care parameters to diagnose. For optimizing analysis and to cater a wide test menu, there is a lab that has acquired various fully automated dependable technologies, namely 6 part differential Hematology cell counter, Automated Biochemistry Analyzer (removed Random access walk away biochemistry analyzer Blood gas and Electrolyte analyzer.
Promoters of Global Hospital IPO – Mr Sureshkumar Babulal Jani and Mr Dhruv Sureshkumar Jani
Global Hospital IPO Details
| Subscription Dates | 21 – 25 April 2022 |
| --- | --- |
| Price Band | INR140 per share |
| Fresh issue | 35,00,000 shares (INR49 crore) |
| Offer For Sale | Nil |
| Total IPO size | 35,00,000 shares (INR49 crore) |
| Minimum bid (lot size) | 1,000 shares |
| Face Value | INR10 per share |
| Retail Allocation | 50% |
| Listing On | BSE SME |
Global Hospital Financial Performance
| | FY2019 | FY2020 | FY2021 | 9M FY2022 |
| --- | --- | --- | --- | --- |
| Revenue | 3,469.4 | 3,365.6 | 3,276.5 | 2,674.3 |
| Expenses | 3,200.7 | 3,472.1 | 3,095.0 | 1,978.0 |
| Net income | 136.4 | (86.2) | 103.5 | 386.3 |
Global Hospital Offer Valuation (as of FY2021)
Earnings Per Share (EPS) : INR1.48
Pre-IPO Price/Earnings (PE ratio) : 94.59
Return on Net Worth (RONW) : 11.54%
Net Asset Value (NAV) : INR12.81 per share