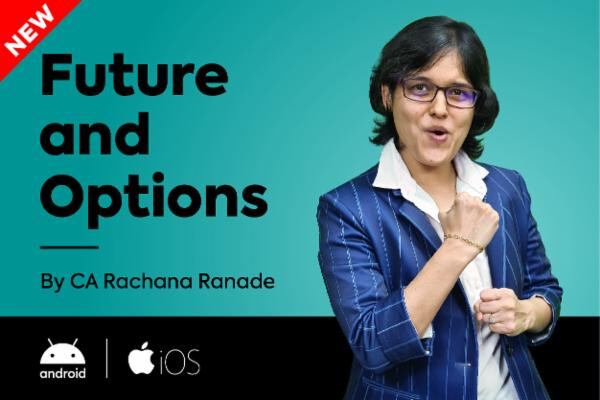 Hello,
Can Anybody help me in getting this new Futures and Options Course by Rachana Ranade. Please share with us if you have. I am also willing to pay some amount for this or we can buy this in-group as well.
Futures and options are complex financial instruments created for the purpose of hedging, speculation, and arbitration.
In this course, you will learn:
The concepts regarding Futures & Options from scratch.
How to use these complex financial instruments, to protect your capital.
How to earn through trading, by making easily executable options strategies.
Who can learn?
This course is suitable for those who have at least 1 year of experience in financial markets. Basic knowledge of technical analysis and the basics of the stock market is necessary to start learning Futures and Options. Additional knowledge of fundamental analysis will help you to make more informed decisions. This course is not suitable for those who are experts in F&O trading and making consistent profits for more than one year.
The syllabus is as follows:
1.All about futures
2.Basics of options
3.Options Greeks and Strategies
Instructor information:
CA Rachana Ranade "Naam to suna hi hoga :D"
CA Rachana is one of the top finance educators in India with 13 years of experience in teaching stock market, personal finance, and auditing in funny and lucid language. Teaching concepts regarding the stock market to non-financial students is her speciality. Rachana has simplified financial knowledge and has an enviable 2.80+ Mn followers on YouTube and 1,25,000+ active learners on the website
Course duration:
Course Duration is approx 18 Hrs. (12 Lectures of approximately one and half hours each) This course is Pre-recorded. You can watch it anytime and anywhere from your registered android / ios application for validity of 1 Year (365 Days).
File size:
20GB Approximately