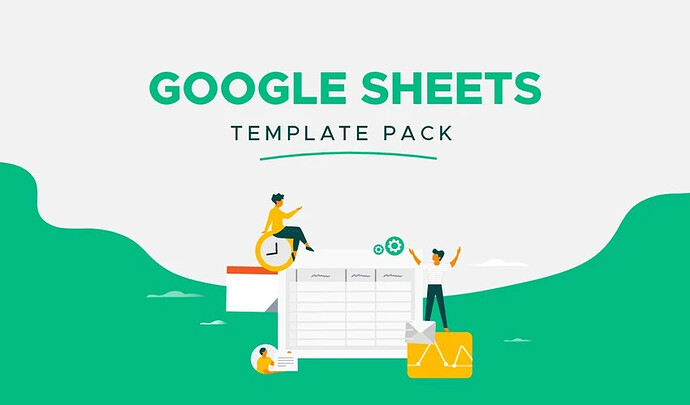 Free Google Sheets templates to create advertising calculators, title generators, a CRM, and more
Let's face it: Google Sheets can be as boring as… well, a spreadsheet.
But with the right templates, this free tool can make so many parts of your day more rewarding and productive.
Spreadsheet guru Andrew Kamphey from BetterSheets created 19 simple plug-and-play templates to help you get the most out of Google Sheets.
They say the best Sheets in life are free, so here's our complimentary Google Sheets Template Pack .
Google Sheets Templates Pack is a free ebook that features 19 ready-to-use Google Sheets templates across productivity, sales, and more to empower your work—and play.