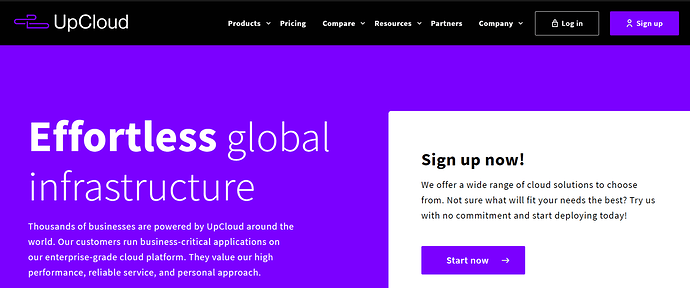 Free VPS server hosting from UpCloud.com (5 months FREE)
Link: Sign up - Cloud servers with best price vs performance - UpCloud
You get 3 days free trial (for everyone)
While signup use promo code (for free 25$ credits): WE39BV
(Note: This coupon will generate affiliate commission but you will be getting full usage 25$ credits which has no expiry)
The plan starts at $5 per month with 1vCPU, 1GB Ram, 25GB NvmeSSD storage, and 1TB Bandwidth
Note: You will be requiring to enter the card details while creating the account. For me, it didnt charge anything but as per the information from Upcloud, they said the card maybe charged 1$ or less to verify which will be refunded back within 24 hours. Although in my experience while creating account with card details, my card was not charged. I used a Virtual Debit card issued by Indian bank.
So, with your $25 credits upon signup, you can deploy a server at $5 per month x 5 months = 25$ credits
I personally tested it and the servers are blazing fast. I am currently using Amazon AWS EC2 VPS and its more powerful than AWS. This also allows you to have custom OS installed on the server as per your needs.