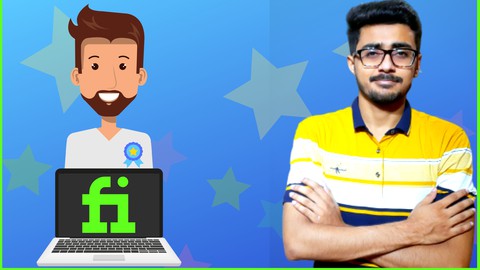 What you'll learn
How To Be a Successful Freelancer on Fiverr
How To Rank Your Fiverr Gig on Top
8 Ways To Get Orders on Fiverr
How To Sell Your Service at a High Price as a Beginner
Description
Welcome to Fiverr Mastery Course 2020 | Get Orders on Fiverr by HBA Services
Fiverr is the world's largest freelance services marketplace for lean entrepreneurs to focus on growth & create a successful business
It is easier to learn and use when you take this course because you get to see what works for top-rated sellers!
You'll Learn How To Rank Your Fiverr Gig on Top and Get Orders on Fiverr
You'll Learn 8 ways to get orders on Fiverr
How To Sell Your Services on High Value as a Beginner
In this Fiverr Course, You'll learn Complete SEO techniques according to your Skill Set so you can get high Rankings
About:
My Name is Hafiz Basit Ali working as a Freelancer on Fiverr and Teaching Freelancing, about online business on YouTube Channel (HBA Services) from almost 2 years many of my students working on Fiverr and Earning a good amount of money according to their skill set.
I know what kind of problems you are facing as a beginner or even you have some badges on Fiverr but still struggling to get orders because I have faced these problems too so don't worry about anything. You Can make money on Fiverr according to your skillset
If you are hoping to use Fiverr to work online or build a business, I think you might love this course because it is the most complete Fiverr video course available online today!
This course not for those:
who want to become rich overnight
It is not an earning course you will learn about Fiverr how to become a successful freelancer on Fiverr
If you have skills, patience, and have a learning attitude this course will help you to achieve your goals on Fiverr.
Who this course is for:
Download : Here