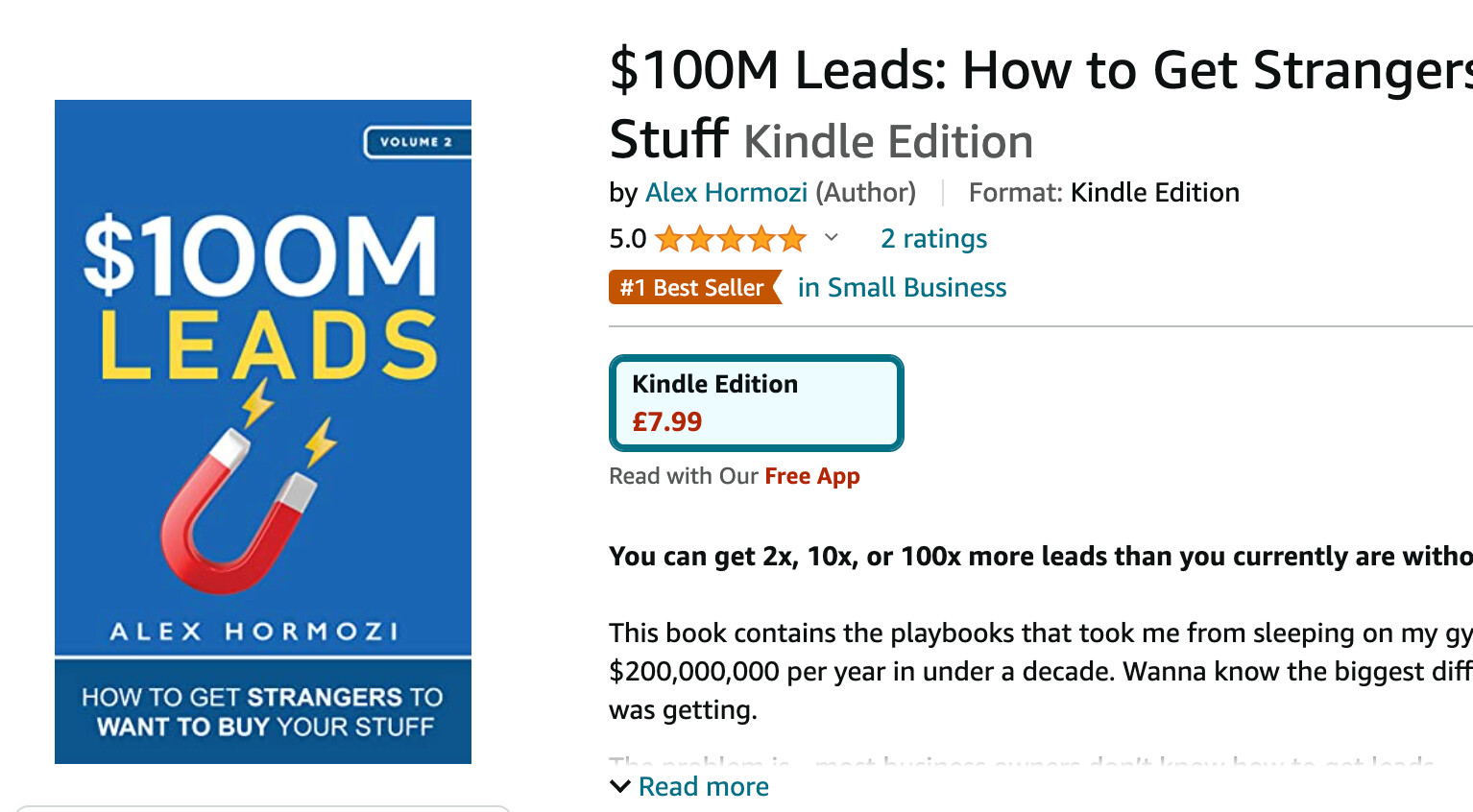 The $100M Leads book is a guide that teaches you how to make strangers want to buy your stuff, These are not just ordinary leads; they are transformative opportunities that can redefine the trajectory of your business and your life.
The book is written by Alex Hormozi, a serial entrepreneur, investor, and coach who has helped thousands of businesses grow and scale. He is also the founder of Acquisition.com, a company that helps business owners generate more than $1M in revenue and profits.
The book is divided into five sections that cover the following topics:
Section I: Alex Hormozi's story, the problem of lead generation, and the basics of his system.
Section II: How to create offers and lead magnets that attract and engage leads.
Section III: How to generate leads using various tactics and platforms.
Section IV: How to scale your lead generation by using different sources of leads.
Section V: How to apply the system in the real world and get results.
The book is a complete guide to lead generation and conversion.
The book is packed with case studies, examples, and templates that you can use to apply the principles and strategies in your own business. It also includes access to an in-depth $100M Course, where you can learn more about how to get quality leads and sell them your products or services.